Fairy Milk is a well-known Ukrainian brand with numerous fans that love its quality and family-oriented approach. We were commissioned to redesign the packaging but keep it familiar to all loyal customers. As the brand was already successful, altering it was a huge responsibility. Therefore, the dominant part of the design process included research and analysis.
Client: Molokija

Services: Visual strategy, Art direction, Packaging, Illustration, Typography.
Year: 2017
First, we kept the vivid yellow background of the packaging, as it has already become an essential eye-catching attribute of Fairy Milk. Following the existing childlike style, using fairy tale characters, and designing new illustrations to appeal to childhood innocence and sweetness were vital.
To underline the origin of Fairy Milk, we used exclusively Ukrainian tales and were inspired by kid's literature design typical of Ukraine. Also, we developed the distinctive variable logotype using native folk typography. Finally, we changed the structure for technical information to make the packaging pleasing to the eye when it stands on a table and is visible from all sides.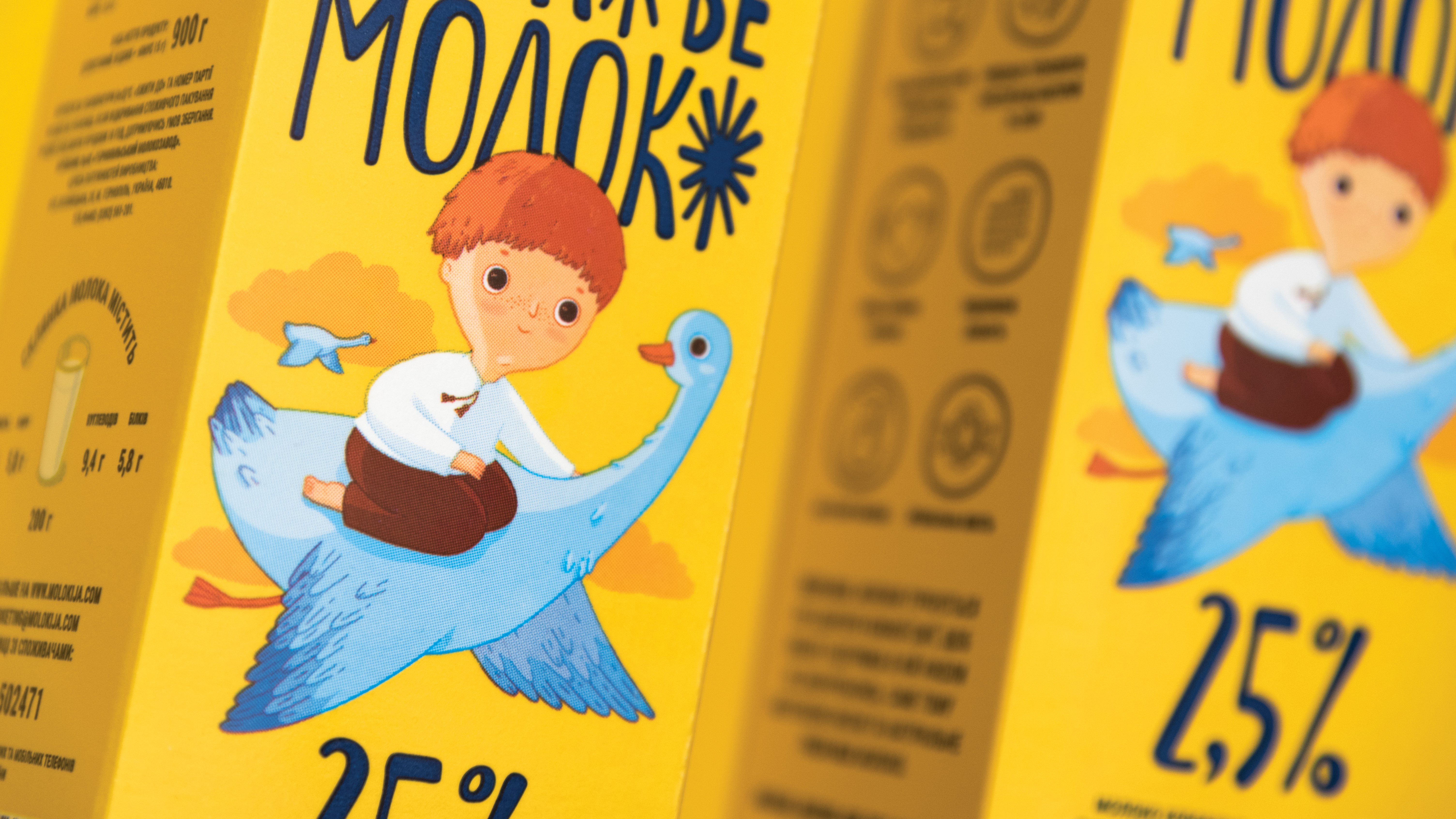 Good Night Milk is milk from cows that are milked at night and is notably tastier than its counterparts. It contains special supplements proven to aid sleep and reduce anxiety, making one feel like they are in childhood. It is a novelty in the Fairy Milk series.
The design challenge was to extend the existing series but have its independent logotype for the new product. It was essential to keep the folklore style and atmosphere of the fairy tales. The main character, the fairy cow, stays behind the scenes, and only moon horns decorated with copper bells are visible to the customer.