Grona company started two snack cracker series by having two types of dough: savory and sweet, with different flavors added later to extend their product offerings. We were commissioned to create a global concept for these products, including visual strategy, naming, packaging, and even the crackers' designs. The target market is pretty broad — with Ukraine as a core, it stretches from the East with Japan and Malaysia to the West with the United States and Canada. The creative concept should be understandable to consumers with different backgrounds and respectful towards other cultures.
Client: Grona

Services: Packaging, Illustration, Typography, Art direction, Photography, Naming, Visual strategy, Food design.
Year: 2013-2019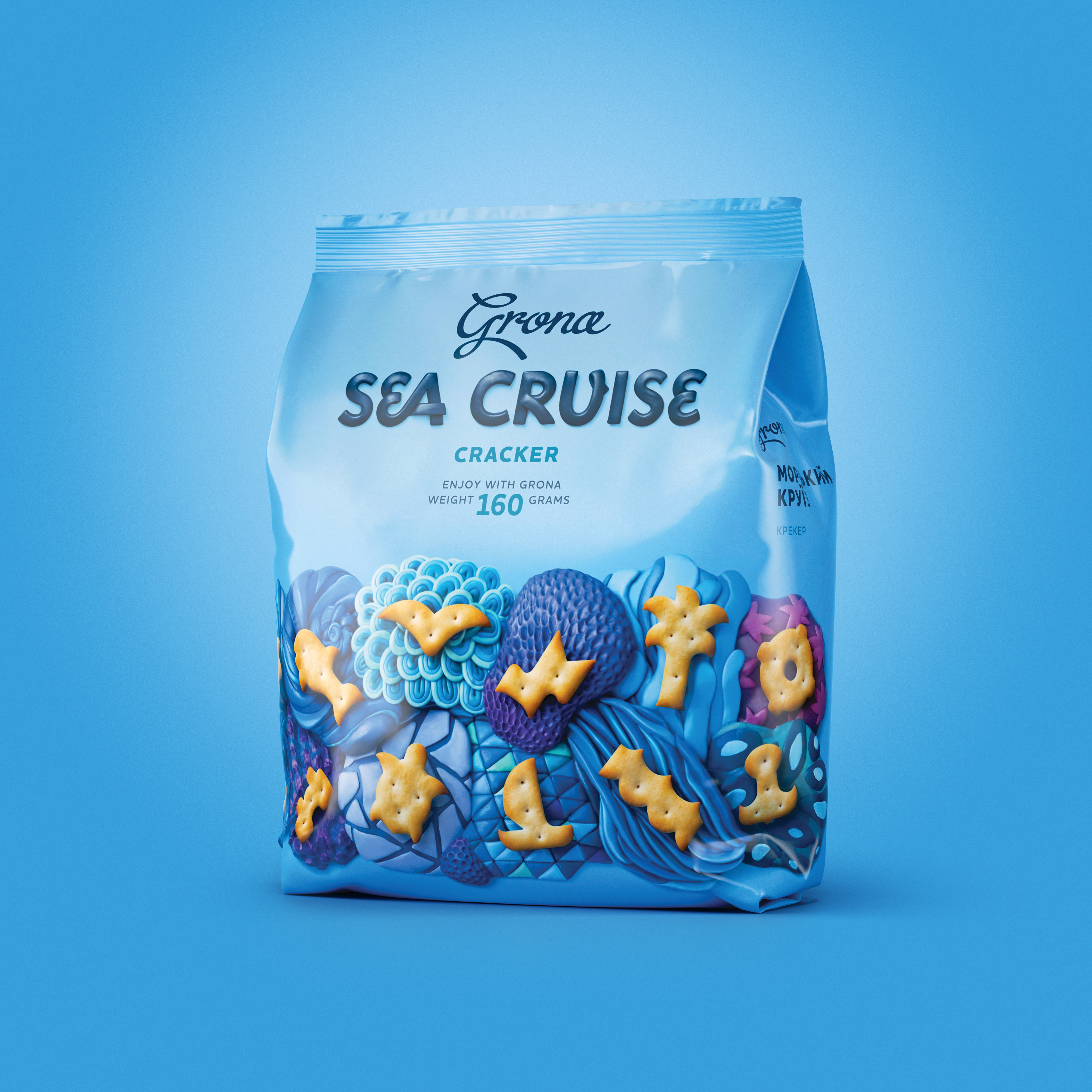 During the first stage, we brainstormed options, keeping in mind that there should be as many different cracker shapes in each series as possible. People love to look for new designs while eating, and the variety encourages repeat customers. For savory snacks, we focused on outlines, while we emphasized the outlines and prints for the sweet ones. This approach makes both series unique and keeps a solid, recognizable style. Eventually, we decided upon two related ideas: savory "vacation" and sweet "party," which evolved into Sea Cruise and Melody series.
The second stage was packaging design. To enhance novelty, we created intricate illustrations combining handcrafted plasticine sculptures with physical crackers. According to our research, this technique had never been used in food packaging design before, so we are proud to be the pioneers. If there had been concerns about mixing plasticine with food, they disappeared after the first packaging was released.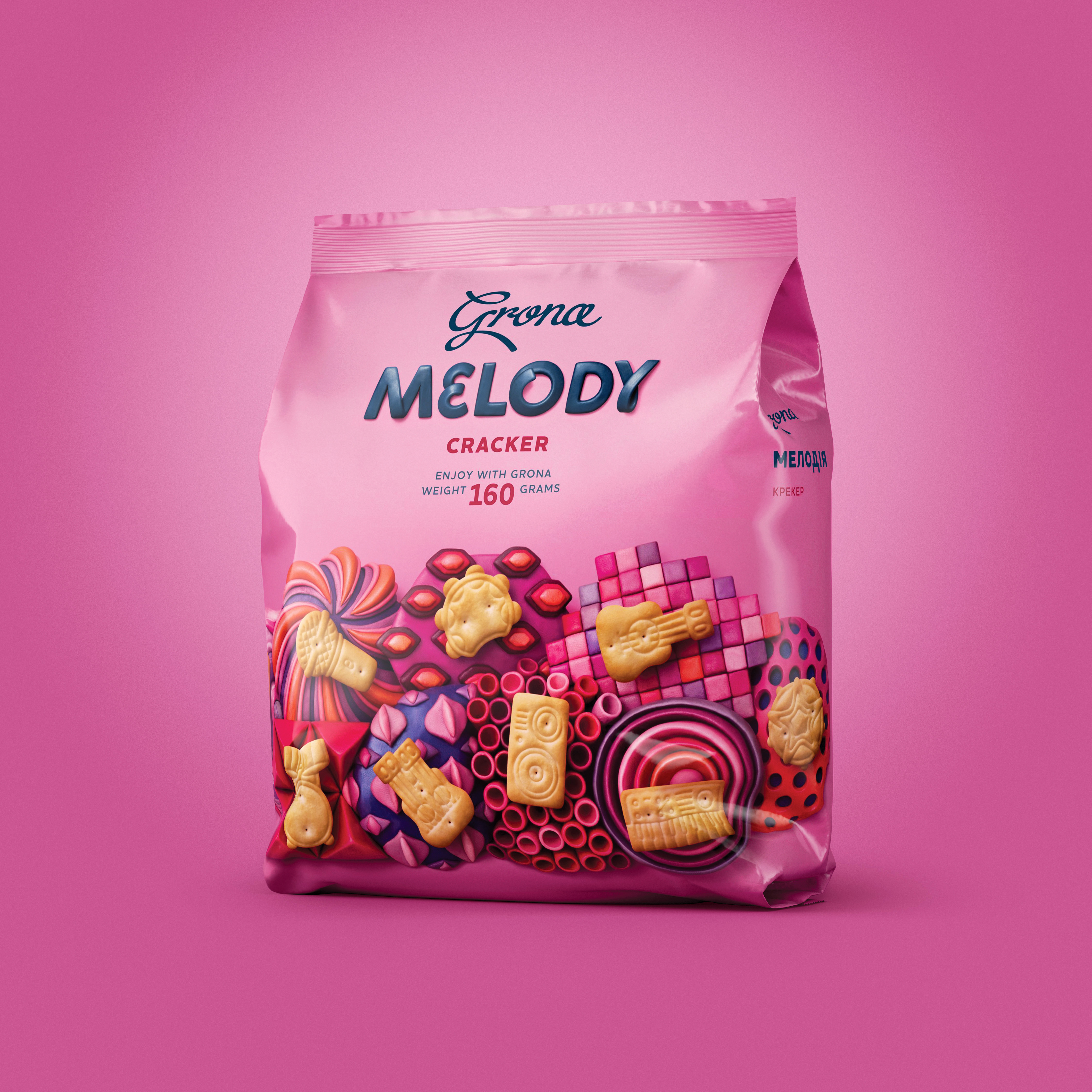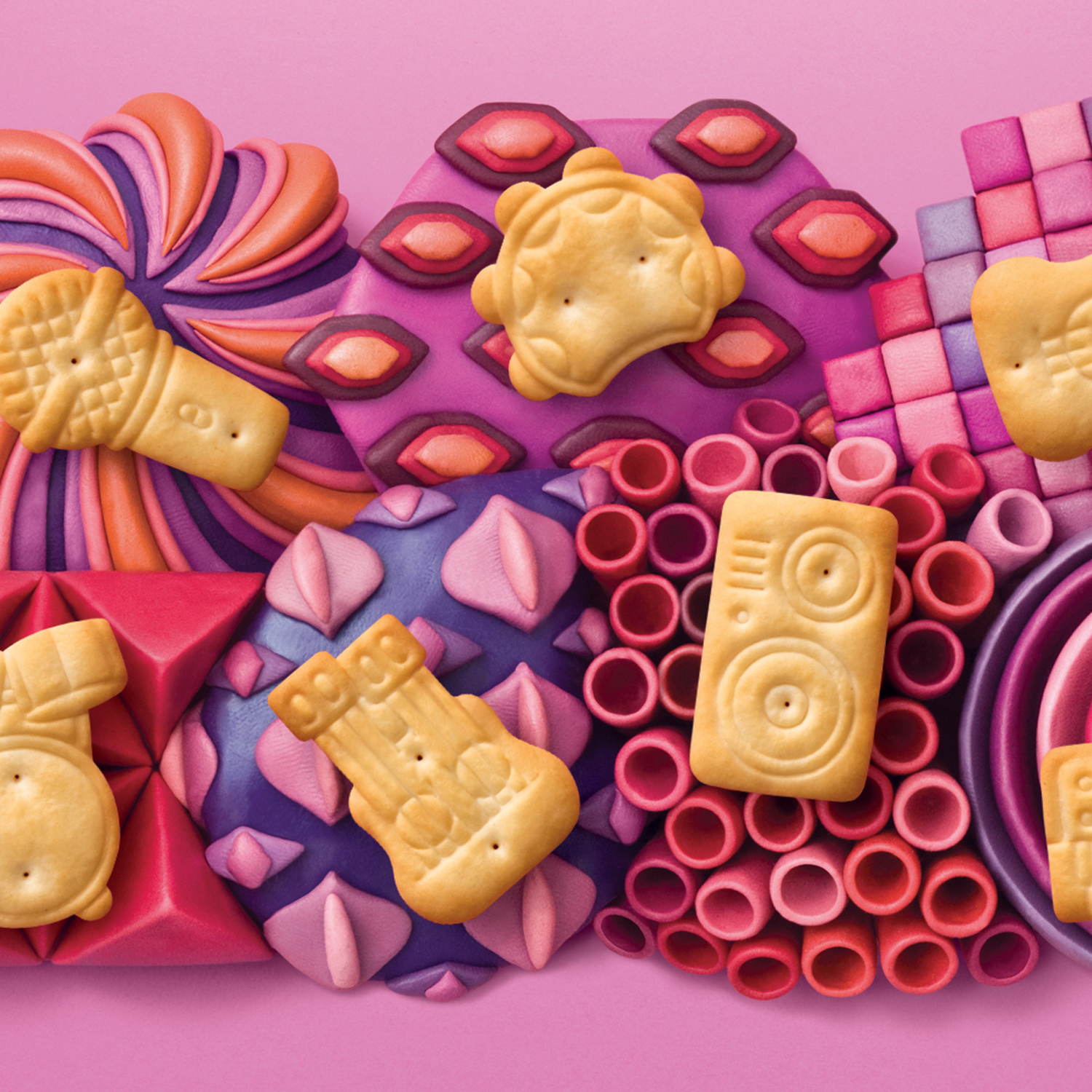 Sea Cruise is a low-fat, lightly salted cracker that initially included classic, onion, and cheese flavors. The marine illustration with floral elements symbolizes onion flavor, while the evening sea represents the crackers with cheese. As a result of the success, the series was extended with a black pepper flavor represented by the deep-sea world.
Melody is a light, sweet cracker with low sugar content. There are two types in this series: classic and poppy seed. We decided to let the musical culture of the 70s and 80s inspire ornate patterns for the illustrations.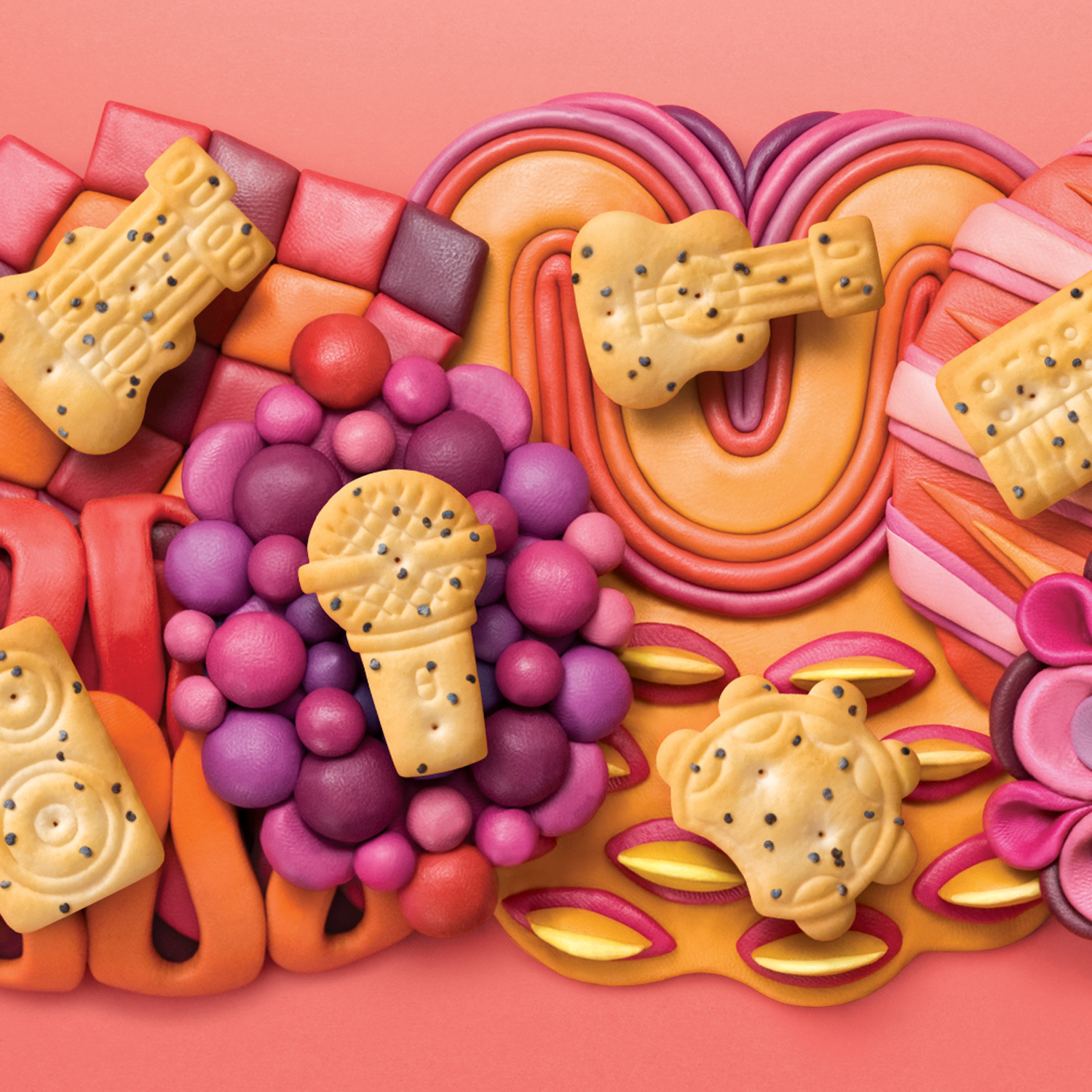 ︎ Ukrainian Design: The Very Best Of 2018
Winner in Graphic design (Packaging)